Colleen Brigid Fitzpatrick
MSW, LCSW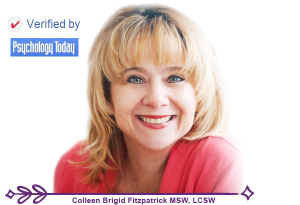 Colleen has been able to successfully assist individuals and businesses achieve their goals for 2 decades through her therapy practice in South Jersey. Each individual and business is unique, and finding a way to balance needs can be challenging. Colleen has a strong passion for assisting others in finding and utilizing their strengths. She is able to educate, brainstorm and assist in developing solutions that can enhance your ability to succeed. Colleen has been mentored by experts in the field of human understanding, who have taught her skills that cannot be learned by education alone. Colleen has the ability to combine her education and creative arts background to engage others. She is well known for her ability to look at challenges from a different perspective. This leads to her clients finding meaning, motivation and their desired outcome.
Colleen has held various positions in the field of education, business and healthcare. Her dedication has led her to experience the joy of being a supervisor for Rutgers students and helping clients achieve goals that have been their dreams.
Success is not just about education and theory, but knowing the dynamics of relationships. In order to get the results you want, you need to be more than positive.
Contact Colleen today to schedule your appointment at her South Jersey therapy practice in Haddonfield, NJ.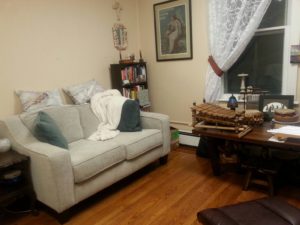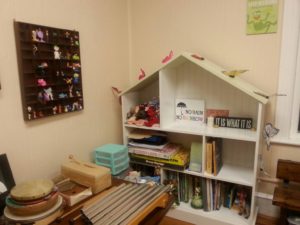 Colleen's diverse background can help you achieve long lasting results
Masters in Clinical Social Work
Certificate in Business Communications
Extensive Training and Certifications in Hypnosis, Studio Art and Neurologic Music Therapy
Post Graduate Training in:

Group Dynamics
Psychoanalysis
Interpersonal Relationships
Communication
Delegation and Work/Life Balance