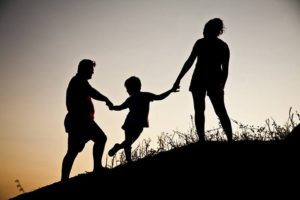 Colleen has extensive post graduate training in relationship counseling. She enjoys helping others make their relationships more peaceful and enriching. Her counseling sessions take place in her office, located in the heart of Haddonfield, NJ.
Learn how to stop hurting each other
Understand yourself, your partner and your children better
Learn healthy ways to handle conflict, so you can reconnect and enjoy your relationships
Premarital Counseling
Learn how to explore your beliefs and expectations of marriage. Prepare yourself to put your best foot forward in the most important relationship of your life.
Marriage Counseling
Do you want to heal from conflicts and resentments? Do you want to grow and change your marriage? The tension in your marriage that causes anxiety, anger, fears and depression can be reduced, therefore improving your marriage.
Discernment Counseling
Are you unsure of the future of your marriage? Discernment is a structured form of counseling, focused on gaining insight on what would be best for your marriage.
Divorce without Drama
These counseling sessions are designed to help you decrease emotional reactiveness during a divorce. Do you want to remain civil towards each other and respect boundaries? Let me help you foster separate ways, while having a commitment to healing.
Family Counseling
Do you want to build healthier relationships in the family structure? Do you have conflicts between children, siblings and parents? I have been able to help families blend together and build relationship structure, to better work together.
I'm here to help. Please fill out the form below and I will reach out within 48 hours. You may also contact me at:
(609) 313-4341.
Have a Question?
[caldera_form id="CF5755db1504988″]