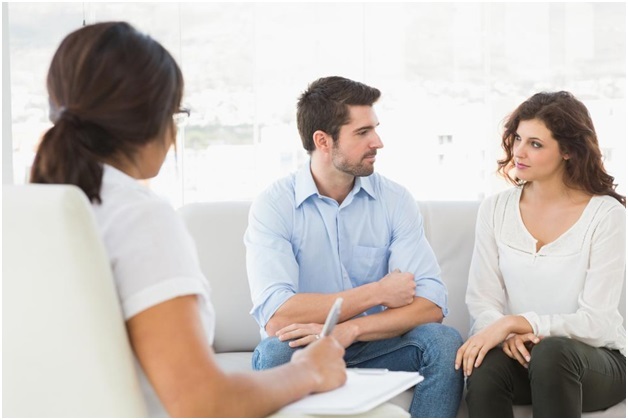 As disheartening as divorce may be, the reality is that the global divorce rates have exploded in the past few decades. The decision to end a marriage is by no means simple. It can have profound impact on families, especially children. Kids, in particular, may end up feeling angry and holding onto this anger. That being said, staying together can be just as difficult.
Couples face many challenges at several stages of their marriage. Although these problems vary, it's important to address them with the help of a marriage counselor. In recent years, the number of couples seeking marriage counseling has increased dramatically. In fact, it's considered as one of the healthiest options to save one's marriage.
Purpose
Marriage counseling, also known as couples therapy, is a type of psychotherapy. The objective of marriage counseling is to help couples (heterosexual, homosexual, married or not) identify and resolve conflicts in order to improve their relationships.
Contrary to popular belief, marriage counseling does not necessarily mean saving a relationship. Instead, it enables a couple to reflect on their marriage in order to make an informed decision about the future of their relationship. Although painful, parting ways is sometimes a better option for a couple than rebuilding a marriage.
How it works
In a typical session, both the partners meet with a professional marriage counselor. The treatment plan for couples may vary, depending on their specific situation. In some cases, one partner can choose to work with a counselor alone.
Why it's done
As mentioned earlier, couples seek marriage counseling for many reasons. Some of the major factors are below:
Gain understanding
Some couples seek marriage counseling to gain a better understanding of each other. In fact, many couples seek premarital counseling. This can help them assess and overcome their differences before marriage, and consequently, strengthen their relationships.
Communication problems
Lack of communication (verbal or nonverbal) has an adverse impact on any relationship, marriage or other. Once communication has declined, it can be very challenging for a couple to go back to the way things were.
Negative or lack of communication can result in one partner feeling hurt, depressed, disrespected or insecure. After all, it's not just what you say, but how you say it.
Through counseling, a couple can get to the root cause of the dilemma. They can recognize and address the issues that have affected their communication.
Infidelity
If one or both partners have cheated, it's crucial to seek counseling. Saving a marriage or relationship from an affair is not an easy feat, however, it is not impossible. It requires commitment, honesty and patience from both partners to forgive and move forward. Of course, a professional counselor provides the support and guidance required to help a couple move on.
Substance abuse
Be it drugs or alcohol, substance addiction can take a toll on families. Not only is marriage counseling essential for the person struggling with addiction, it's just as important for the non-addicted partner. This is because they may feel hurt, angry or depressed. In order to better cope with their feelings, they need to see a professional counselor.
Financial issues
All couples face financial problems. Often, these problems can be overwhelming, which makes it difficult for them to resolve their differences over finances. Seeking marriage counseling is an effective way to work through financial challenges.
Struggling to keep your marriage happy and healthy? Contact us now at Instrumental Change, LLC and let Colleen Brigid Fitzpatrick help you find the best solution for your marriage. Check out our wide range of counseling for adults, teens and children here.
Please follow and like us: